As a #bariatric team, we believe in pre surgery preparation of our patients. Presurgery preparation is a win win situation for both, patient as well as the surgeon. Some of the advantages are listed below-
1. It helps the patient to lose weight before surgery. This makes the surgery easy for me and reduces anesthesia related risk for the patient. The biggest plus is that it boosts the morale of the patient and sets a positive beginning to the weight loss journey post surgery.
2. We start supplementing our patients and cover their nutritional deficiencies prior to #bariatricsurgery. This helps to build them up and the chances of post surgery #nutritional deficiencies is decreased.
3. #Incentive #spirometry is very important for atleast 7 to 10 days prior to surgery. It builds up their long capacity and again helps for recovery from anesthesia.
4. #Smoking is a strict "no" and must be stopped atleast 1 month before the surgery. #Deaddiction is a very important part of the bariatric journey. Continuing smoking can lead to fatal complications after surgery.
We are firm believers in the principle that good preparation before the surgery can minimize complications post surgery.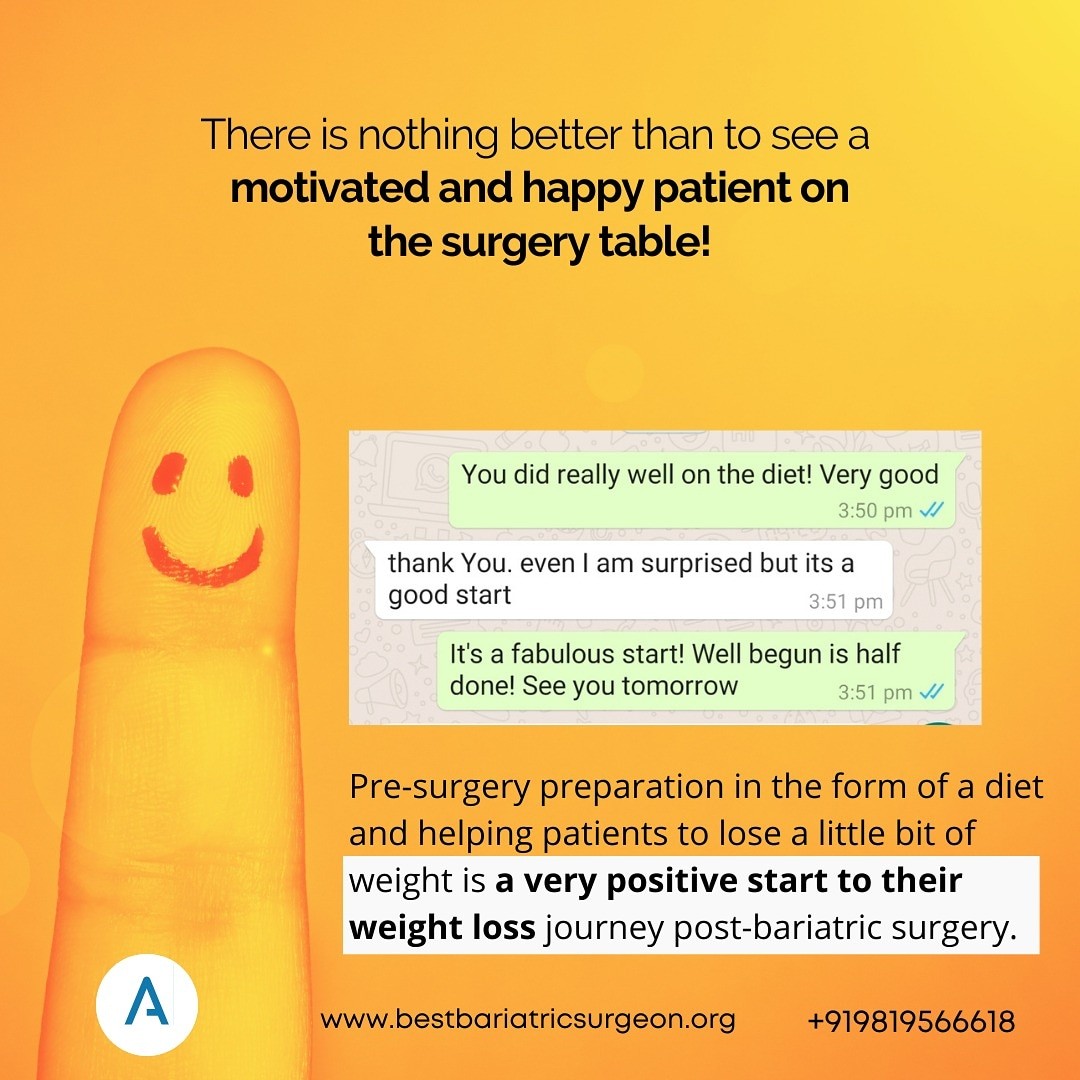 If you have any queries please write to us on info@bestbariatricsurgeon.org
Regards,
Dr Aparna Govil Bhasker
Bariatric & Laparoscopic Surgeon
About Dr. Aparna Govil Bhasker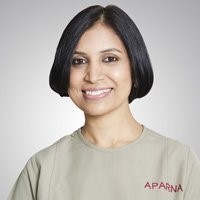 Dr. Aparna Govil Bhasker is an accomplished and renowned Bariatric Surgeon and Laparoscopic Surgeon.
Read more about Dr. Aparna Govil Bhasker- https://www.bestbariatricsurgeon.org/dr-aparna-govil-bhasker/
Please write in to info@bestbariatricsurgeon.org or draparnagovil@gmail.com & Call/Text/WhatsApp: +919819566618 or +919930922761
Dr. Aparna's website is- https://www.bestbariatricsurgeon.org
You can read her lovely blogs on- http://www.aparnagovilbhasker.com
Dr. Aparna Govil Bhasker is a visiting bariatric surgery or weight loss consultant at the following hospitals:
Saifee Hospital, Charni Road, Mumbai
Gleneagles Global Hospital, Parel, Mumbai
Apollo Spectra Hospital, Tardeo and Chembur, Mumbai
Namaha Hospital Kandivali, Mumbai
Suchak Hospital, Malad, Mumbai
Currae Specialty Hospital, Thane
Surya Hospital, Santacruz West, Mumbai
Hinduja Healthcare Surgical, Khar West, Mumbai
Apollo Hospital, CBD Belapur, Navi Mumbai
MGM Hospital, Vashi, Navi Mumbai
Social Media: