Laparoscopic sleeve gastrectomy is a type of weight-loss/bariatric surgery. The cost of laparoscopic sleeve gastrectomy in Mumbai India, depends on many factors. It will depend on the type of surgery- whether laparoscopic or single incision surgery. It also depends on the hospital where this surgery may be performed and the type of room that you choose for yourself. Cost of laparoscopic sleeve gastrectomy in Mumbai India also depends on the number of days that you stay in the hospital. The cost of sleeve gastrectomy in Mumbai India has become much more affordable over the years and reasonable packages are available now.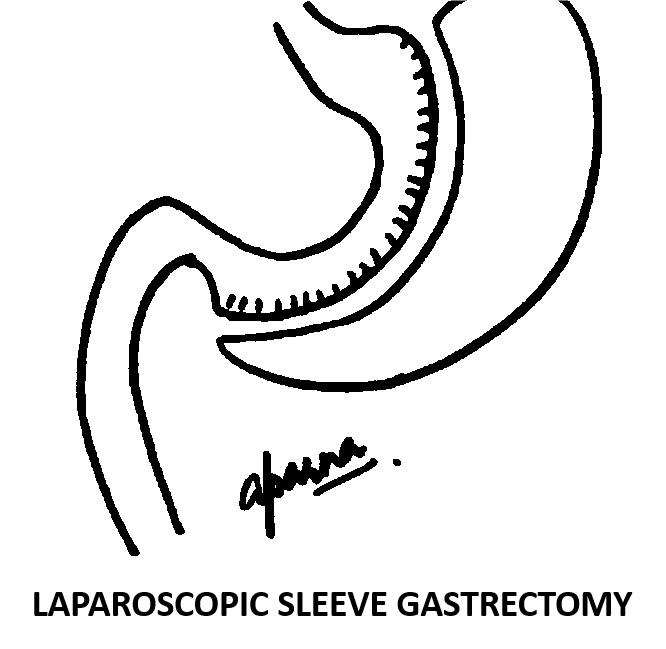 Recently a few insurance companies have started providing a cover for laparoscopic sleeve gastrectomy. Bajaj, Tata AIG and Star Health are a few insurance companies that cover bariatric surgery. The details can be found on their respective websites. Other insurance companies still consider bariatric surgery as a cosmetic surgery and do not provide a cover for the same.
Currently some finance companies offer the option of medical loans. If your paper work and CIBIL score etc are in order, then you can avail the facility of a medical loan and pay back in smaller monthly EMIs. This makes it easier to make payments as patients do not need to shell out a lump sum of money at one go.
Some other companies offer options of saving money for your surgery in smaller sums over a period of a few months. This way once you have decided to get surgery done, you can deposit money in smaller amounts over a period of some time and save for your surgery.
Dr. Aparna Govil Bhasker is an Advanced Laparoscopic and Bariatric Surgeon in mumbai.
Affiliations: Global Hospital, Parel; Apollo Hospitals, CBD Belapur, Tradeo and Chembur; Currae Hospital, Thane; Suchak hospital, Malad and Namaha Hospital, Kandivali
Mobile: +919819566618
Email: draparnagovil@gmail.com
Website: www.bestbariatricsurgeon.org